When and where I teach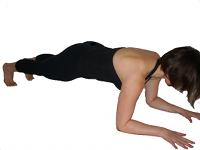 Treatments and classes at home are very popular as it can fit in better with your schedule, while being in your own comfortable familiar surroundings.
All you need is enough space to lie down and be able to put your arms out to the side and above your head (without knocking anything over!). For massage you need 3ft x 6ft for the table and for me to move around it.
One to one Pilates and /or Sports massage Available Monday- Friday around Burgess Hill, Ditchling, Haywards Heath, Brighton and Lewes
| | |
| --- | --- |
| 1:1/1:2 hour Pilates class | £45/£55 / £240 based on booking 6 classes (£40 per class) |
| 1 hour/1.5hr Sports Massage ( all massages can include hot stone treatment) | £45 / £65 |
| ˝ hour Sports Massage | £30 |
| 1hr Pilates + 1hr Massage | £80 |
| 1hr Pilates + ˝ hr Massage | £65 |
| Pilates and Massage @ Sussex Osetopath and Complementary Health Clinic, Hurstpierpoint | £45/hr Appointments Monday-Saturday in a fully equipped studio. Concessions are available |
A general class concentrates on improving posture, strength and flexibility, and relaxation. The aim of the class is to go at a decent enough pace to create a flowing dynamic of exercises, yet take the time to explore some others a little more in depth to improve the understanding of your own body.
A gentle movement class is aimed at maintaining mobility and good postural strength. It has a slower pace than a general class and exercises can be adapted for chair use if you are unable to lie down.
General class
Thursday 10:45-11:45am
St Michael's Church Hall, Lewes.
£48 - 6 weeks that can be used over 10 weeks or £10 per class

General class
Thursday 9-10am
Scout Hall, Hurstpierpoint
£54 - 6 weeks that can be used over 10 weeks or £10 per class


Gentle class
Saturday 8-9am
Piddinghoe Village Hall
£8 – Drop in, but please check if there is space available.
General class
Saturday 9-10am and 10-11am
Piddinghoe Village Hall
£8 – Drop in, but please check if there is space available.
Beginners/ General class
Thursday 6:30-7:30, 8-9pm
Westmeston Parish Hall, Nr Ditchling
£48 - 6 weeks that can be used over 8 weeks